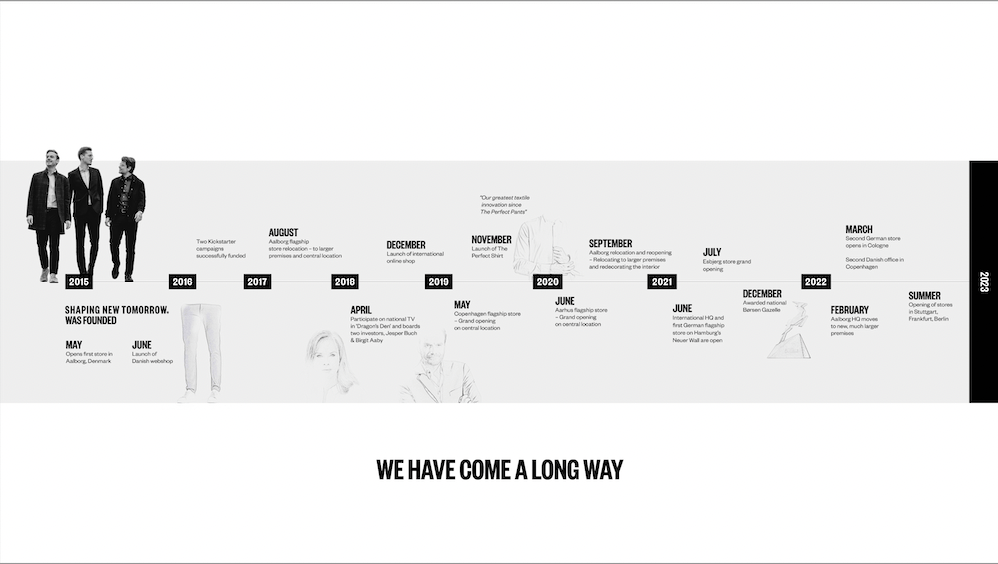 Our Story
The story of Shaping New Tomorrow started in northern Denmark in 2015. Three childhood friends set out to change the way we think of traditional menswear, as they saw that comfort and style were rarely united. That fostered a creative breeding ground of ideas for how to create the perfect match between the two.
At Shaping New Tomorrow, we develop classic mens and womenswear that challenges conventional manufacturing practices in the textile and fashion industry - without compromising on our core product values of comfort and aesthetics. We believe in making durable garments that last beyond trends and seasons to increase the lifetime of your favorite wardrobe items.
Today, we share a passion for innovation. Therefore, our entire team works hard every day to make life easier for our customers with tech-oriented clothes as well as personal and competent service. Shaping New Tomorrow is the fastest-growing Scandinavian fashion company in decades. Every year, we expect a revenue growth of 100%. We owe all of our success to our customers and our Shapers - and we are so grateful to each and every one of you.