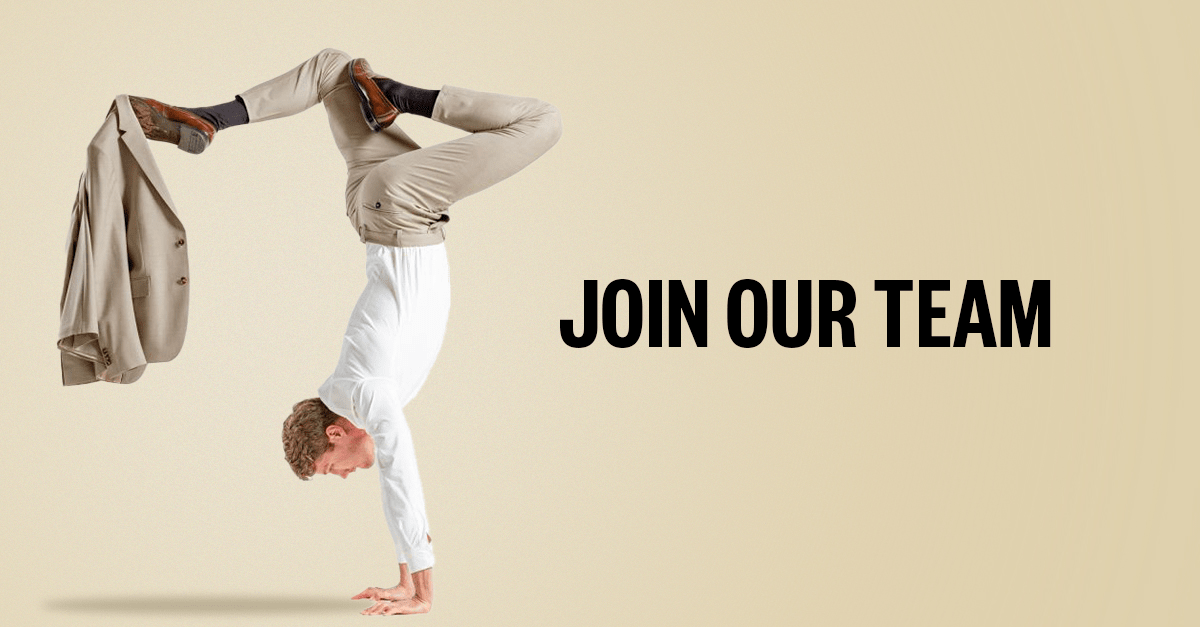 FAQ for more info
We are always looking for new Shapers. Stay up to date on future jobs, or tell us what you would like to work with by connecting to your department of interest.

Our Talent Acquisition Team is doing their best every day to give you feedback on your application. We receive a lot of great applications from potential candidates, and we take great pride in reading every single application thoroughly. Therefore, we sadly cannot give you an exact time frame, because it depends on the type of job and the amount of applications. If you are curious about where we are in the process, feel free to contact us in the chat.


It varies depending on the role. Normally, we form the recruitment process as follows: application, telephone interview, first-time interview, second-time interview, and tests.

When you apply for a job or connect with us on our Career Page, you hand over a lot of personal information. The data is necessary for the recruiting process and for us to move on with your application. However, we know that you put a lot of trust in us when sharing your personal data. Therefore, our most important task is to treat the data discreetly, carefully, and with respect in accordance with the General Data Protection Regulation (GDPR).

When you apply for a job with us, you agree to let us store your personal data for a period of 6 months. When the 6 months have passed, you will be asked for permission to store your data when the date expires. We continue to store your data to see if there could be other potential fits for you in Shaping New Tomorrow in the future.

About SHAPING NEW TOMORROW
The story of SHAPING NEW TOMORROW started in northern Denmark in 2015. Three childhood friends set out to change the way we think of traditional menswear since comfort and style were rarely united, and it became the breeding ground of ideas for building an international clothing brand.
Already working at SHAPING NEW TOMORROW?
Let's recruit together and find your next colleague.